The words "creative homeschool" can conjure up images of arts, crafts, music, writing, and drama. It can also, however, refer to creatively fostering learning, to thinking outside the box and developing new approaches to the actual process of learning. Both of these aspects are vital parts of happy homeschools, so sit back, relax, and read about all kinds of homeschool creativity. We hope your family will be blessed by the time you spend exploring some of our favorite options.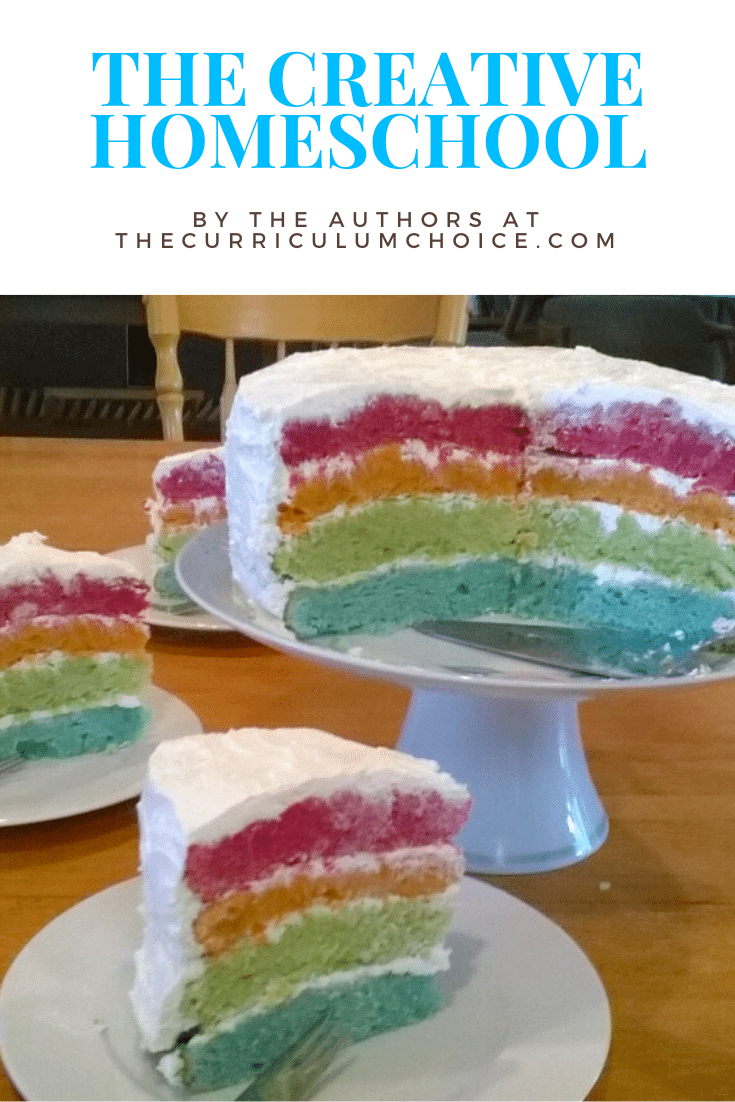 The Creative Homeschool from the Curriculum Choice Authors
The Curriculum Choice authors have active blogs where they regularly offer ideas and experiences about their homeschool adventures. Below are our thoughts about creative homeschooling—and, let me tell you, some of these ladies are very creative! You will be sure to find some inspiring or helpful ideas for your family.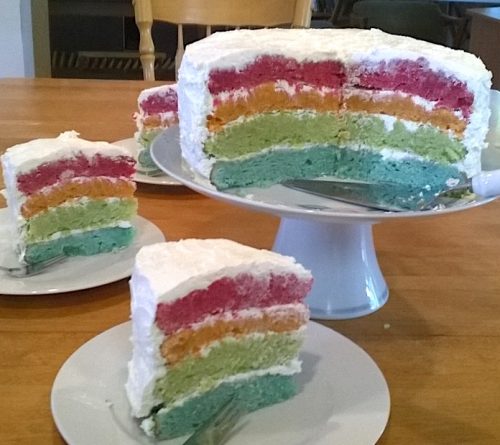 No one has ever said that we are 'so creative' and, at least in the Pinterest style, we are not. But as I look at over two decades of homeschooling I see many examples of creativity that is less visual.
Our children have been creative in how they approach their courses, and I have been in how we record them. Among my favorite examples have been the arguments, written or debated, about whether or not they really needed to learn grammar, debate, etc. A well-written, well-argued paper about why grammar is not a necessary topic (at the time) goes a far way to proving that it isn't.
Everyday activities can also involve creative learning. Anything from baking a pie, altering clothes, and gardening to building with lego or k'nex, building a website, doing an experiment, or starting a business can involve creative learning, if only we are open to recognizing it. On the other hand we need to be careful about scripted 'creativity' that comes with some curricula; as Mary Pride points out in Schoolproof, this can smother learning in some cases.
A great source of creative math problems for teens is tucked away in the website of the University of Waterloo's website, the CEMC's past math competition papers.
One can approach physical education in so many creative ways. Here is one: "Floating Down the River Again."
NaNoWriMo is an exciting way to study novels by writing one in a month. It has options for little ones and for teens, and our children have actually had their novels printed. This happens in November, so it has already started, but you can always join a bit late. Here is a link to several articles about our NaNoWriMo experience.
Many of us need to record the learning our children do. I have written about one way to document creative learning for university admittance and the amazing results of such an application.
If you want to teach your children about creativity, Ambleside Online has free guides to help children of all ages learn about composers, artwork, nature drawing, singing, and handicrafts. These have been among the favorite part of homeschooling for me.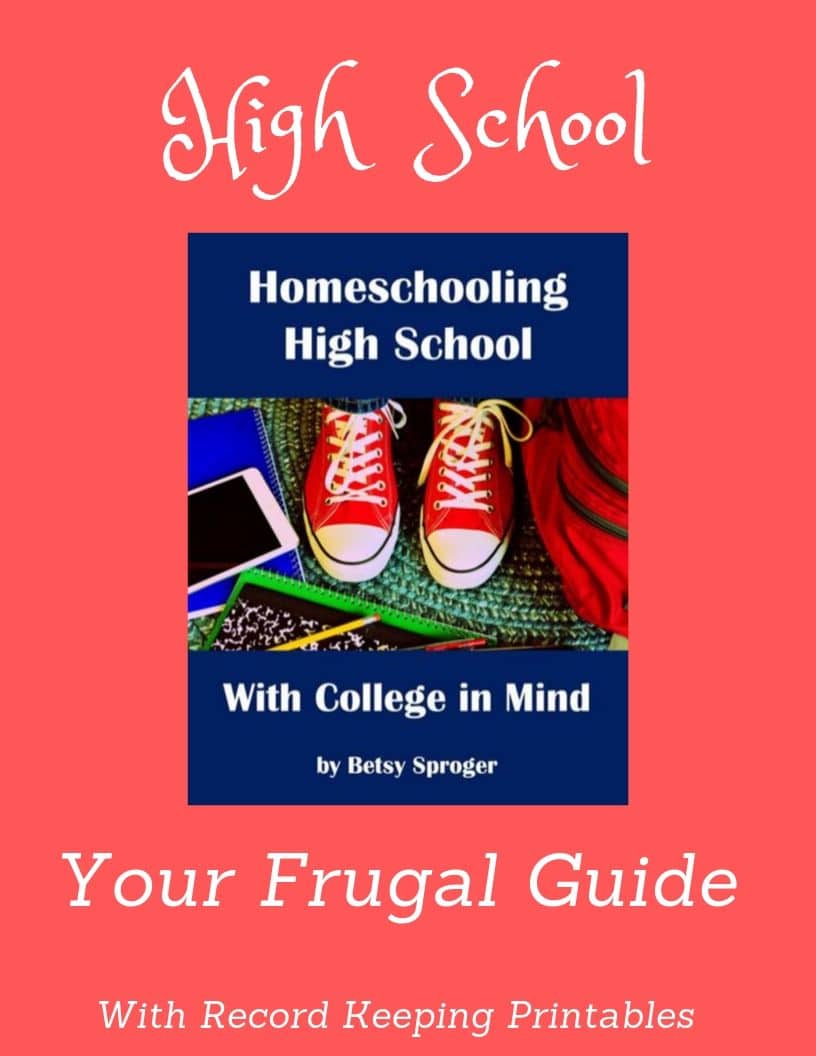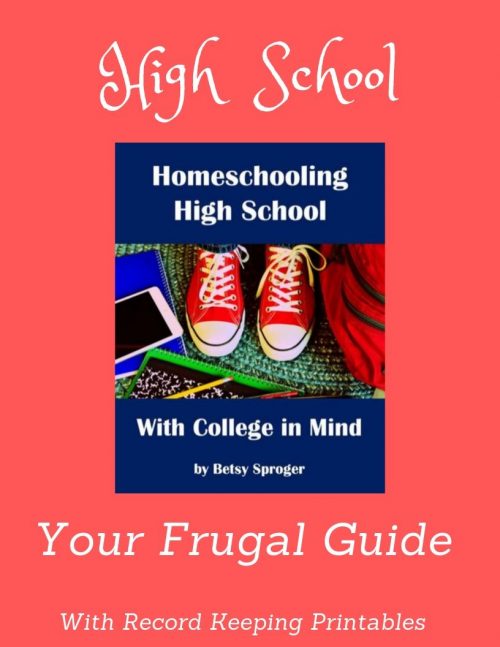 Homeschooling High School with College in Mind
Betsy Sproger @ BJ's Homeschool (blogger and author of the book above.)
I can't think of any better way to inspire creativity than to go out and explore God's creation.  We made time for nature study through the years, starting in preschool and continuing that through high school.  We especially loved bird watching together.  Our bird watching started at our own feeder than expanded to joining the Holiday Bird Counts activity when my daughter was a little older.
Birdwatching – Our Favorite Nature Study includes easy to do activities from preK through elementary.
Homeschool High School Nature Study and How to Make it an Elective shows how we added in photography and other activities in high school.
My daughter was quite interested in fiction writing as a middle schooler.  So we started doing NaNovWriMo then and continued through 10th grade.  So much fun was had!  November became our special month where we suspended our usual studies and focused on writing instead.  And my daughter loved that and became a strong writer, which later helped her in college.
3 Ways to Build Strong Writers tells you all you need to know to join NaNovWriMo, plus it offers other fun creative writing resources, too.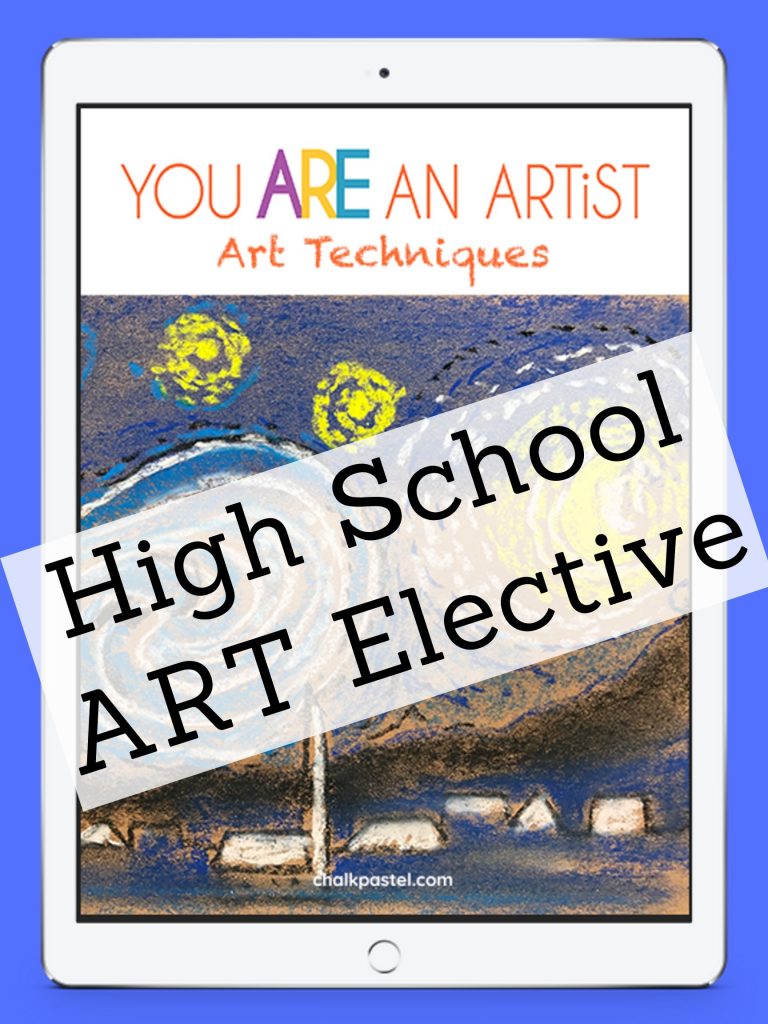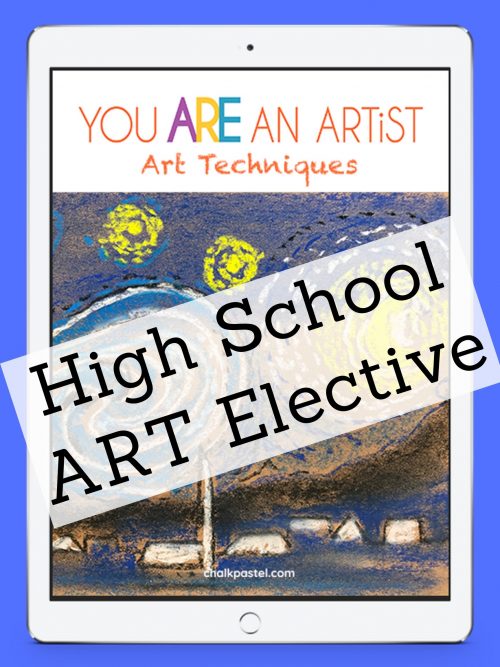 3 FREE or Frugal Resources for Creative Writing focuses mostly on homeschool high school kids.  And there are many creative activities in lots of high school electives.  Below are lots of ideas for that.
100 High School Electives includes lots of ideas for homeschool high school creative electives, like art, chalk pastels, drama and more.  Did you know that high school electives and activities can help your teen get into college?  Our daughter's electives helped her get into the college of her choice.
We loved doing chalk art in our homeschool.  Have you seen how Tricia's great art video courses can be made into a high school credit?  Fine arts is a requirement for most colleges and Tricia provides a fun and expert way to do that.
Frugal High School Art and How to Make it into a High School Credit shows how it can be done at the low cost of $20.00 a month!  For a full year long fine arts credit  And of course the holidays give us lots of reasons to do creative activities.   What do you like to do with your kids while they are awaiting Christmas?
Tricia from ChalkPastel.com and Hodgepodge.me
When there is a certain framework to your homeschool day, then those every day sorts of things are easily accomplished. The 3Rs, morning chores, a few more things after lunch. Leaving room – not only during those times of learning – but also building in creative down time. Free time. Exploration time.
How an Art Box Inspires Artists – I often hear fellow mamas say that they would love to offer their children more chances for art every day. That statement is usually followed by: but I…Let me offer you a simple solution. An art box.
As teachers, we know that art helps with understanding and recall of facts. I Drew It Then I Knew It Art Lessons help all ages to learn. I Drew It Then I knew it works with history, famous artists and their work, composers, space and the constellations, American landmarks, inventors, nature study, seasonal studies, holidays…the list goes on and on! Find out more and join the You ARE an Artist Clubhouse at ChalkPastel.com. Get your free Get Started in Chalk Pastels Video Art Lessons here.
Here are some ideas for an Easy Mommy and Me Art Time – The children developed such joy from our poetry teatime and one day it spilled over into our homeschool art time.
My mother, Nana, has a some encouragement for you and your creative homeschool in her Words to Bless podcast. You can listen here.
Nature Journaling and Chalk Pastels – (includes a video!) What joy to go on a nature walk and journal all that you see! Chalk pastel nature journaling is a way to capture those adventures. You can take a little zip top bag with a few chalk pastel sticks along with your nature journal. Or you can do a quick sketch while out in the field and come back and paint a chalk pastel painting! Chalk pastel nature journaling is a wonderful way to match a love of nature and grow a love of art.
Art + music + hymns – As you study a favorite hymn, paint with either chalk pastels or acrylics what you might imagine this hymn means. Nana's hymns video art lessons are a perfect complement to a hymn memorization study!
Heather from BlogSheWrote.org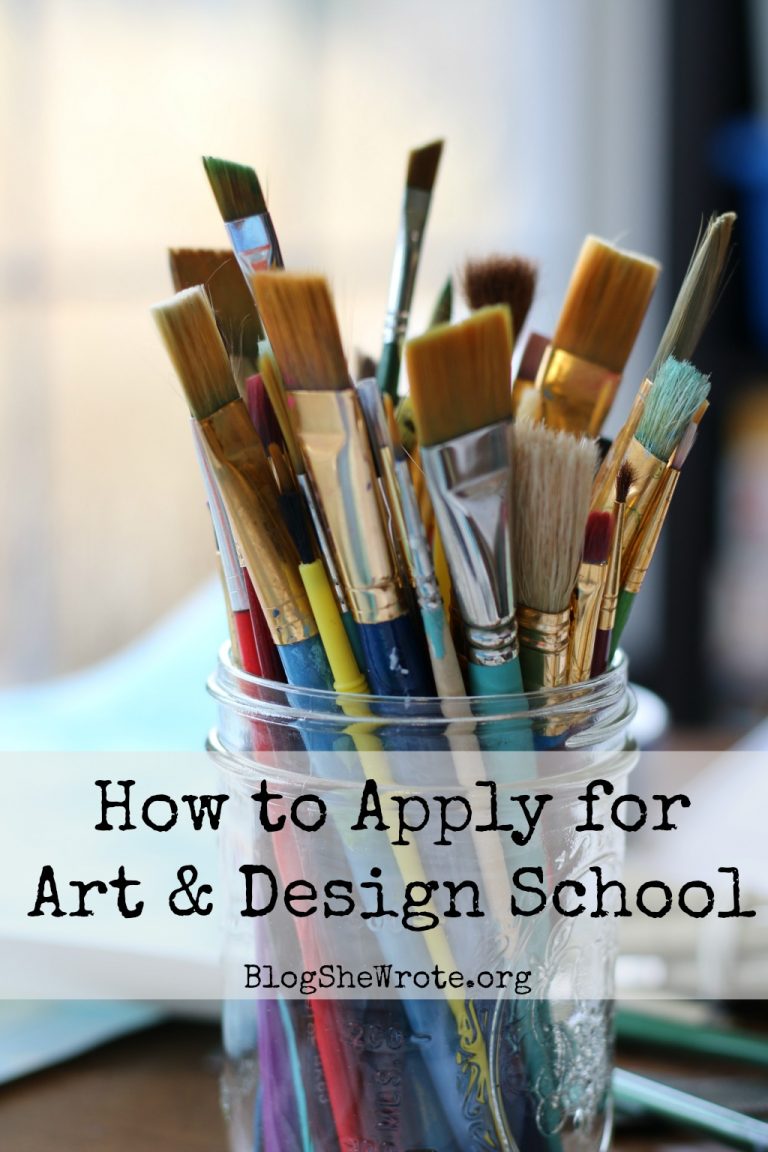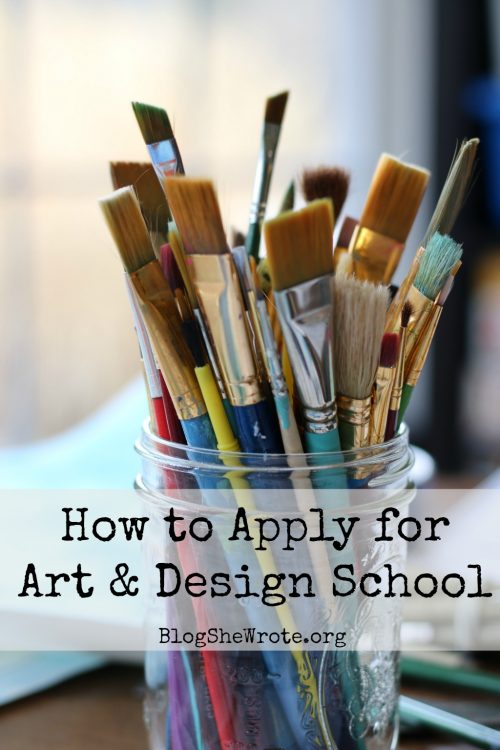 Creativity has always been a non-negotiable in our homeschool because it provided a lot of hands on fun when my kids were younger and because my daughter is a creative soul.
How do you transition from the fun with creativity into the high school years when time is short and academics are extra important?
If you have a creative teen, time for creative pursuits is the foundation of everything they do!
Scheduling Time for Creative Pursuits– Make sure creative time is not the icing on the cake but the foundation of your creative teen's high school.
How to Apply for Art & Design School– from designing your teen's art and design program in high school to preparing a portfolio for design school
How to Save on Art Instruction– one of our favorite art resources for all ages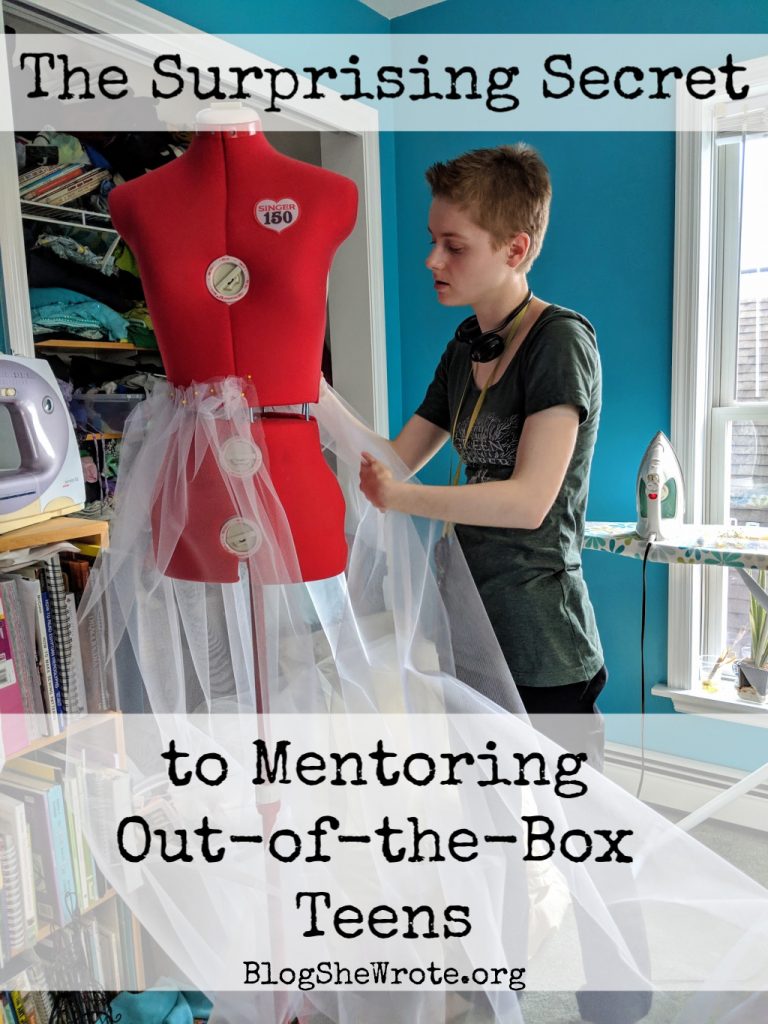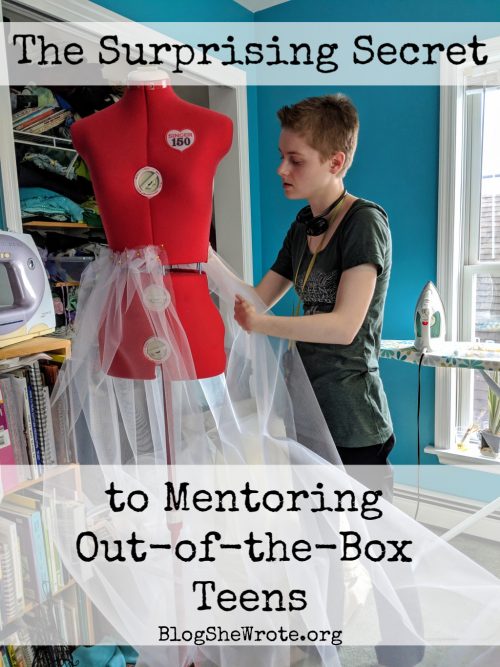 The Surprising Secret to Mentoring Out-of-the-Box Teens– The story of our creative teen from 8 years old to her journey beyond our homeschool into design school. Creativity is worth the time and the alternative approach to learning!
Scheduling Time for NaNoWrimo– what if you dropped everything and wrote for a month, even in high school, what would happen? Find out how we did it and what happened!
The Creative Homeschool from the Curriculum Choice Archives
At The Curriculum Choice we have shared many resources for homeschool creativity. Be sure to browse the tabs above to find reviews for art, music, technology, and more.  You might also enjoy these that we've selected from our archives.
Art
Music
Nature
Other
Creative approaches to homeschooling, also involving a great deal of actual creativity