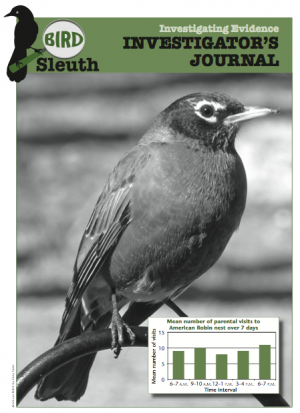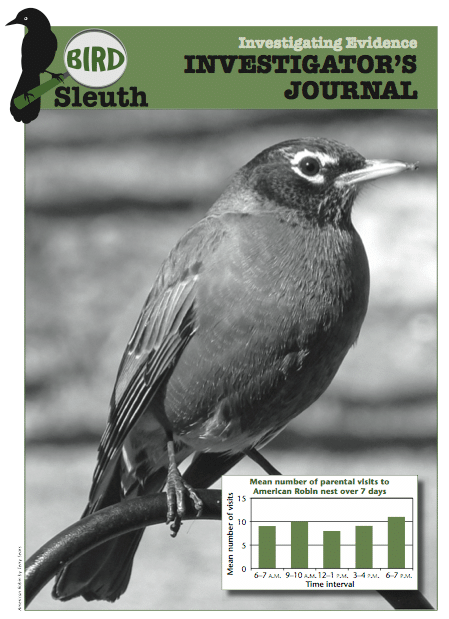 Okay, I'll just admit it right here and now. Nature study is not our strong point. We don't go on nature walks, nor do we keep nature journals. But we have one saving grace in this department: we've been backyard birders for years. In fact, my eldest could identify four bird species before she was three years old. Birdwatching is simply part of our lives.
Birdwatching is also an easy and wonderful method of nature study. All you need to get started is a bird feeder and some seed. A field guide is useful, too. As you go along, you may want to invest in some binoculars and a bird bath of some sort. But that's it.
Oh, and you'll also want to get to know your new best friend: the Cornell Lab of Ornithology. This website is a treasure trove of information for birdwatchers. Whether you're a novice or an expert, the All About Birds link is where you want to go.
To really help you get the most out of birdwatching as an educational pursuit, Cornell has put together a wonderful website called BirdSleuth. Exactly what is BirdSleuth? According to the website, "BirdSleuth is an inquiry-based science curriculum that engages kids in scientific study and real data collection."
It's also an amazing educational resource. The Free Resources link at the top of the page is full of wonderful materials for bird studies:
Get a Birds' Eye View on Nesting Birds features links to the Cornell Lab of Ornithology's live Bird Cams. You get a front-row seat to nests of red-tailed hawks, great blue herons, ospreys, and more. A free five-activity lesson book helps you get the most out of your bird cam viewing.
A free eight-page guide, Homeschooler's Guide to Project FeederWatch, offers several activities to engage your children in bird biology, geography, math, literature, and art. Although it's intended to be used with Project FeederWatch, it can easily be used as a standalone resource.
The Investigating Evidence curriculum module includes a 25-page Student Journal, a 28-page Resource Pages guide, and a 44-page Teacher's Guide. Although geared toward a classroom environment, this inquiry-based study translates well for the home school. This free module, which explores the scientific process though bird study, is extremely well written, thorough, and engaging. Frankly, I'm amazed that it's free.
BirdSleuth also offers a wide variety of kits for sale, which have everything you need to study birds and different aspects of their lives. Kits are geared to specific grade levels, and titles include: Most Wanted Birds; Nature Detective; Discovering Bird Diversity; and Science Investigator's Kit for Homeschoolers. All kits can be adapted for use with younger and older students.
Especially fun are the student projects. BirdSleuth produces an annual publication, BirdSleuth Investigator, available free online, which features student science projects, photos, and artwork. Your children can submit their work for publication!
Birds are fascinating creatures, and bird watching is a particularly satisfying branch of nature study. BirdSleuth provides everything you need to spark in your family a lifelong interest in birds.
~written by Ellen