Don't miss the giveaway of this wonderful preschool curriculum  (a $99.99 value) – be sure to enter to win a copy at the end!
As the mother of an extremely active preschooler I have had a very hard time finding a curriculum that he enjoys. I have tried a lot of printed pages that he is supposed to color or use dot markers and the such but none of them held his attention. Quite honestly, he started seriously disliking the word "schoolwork". Not good for a homeschooling family, right? Right! So, I went on a search. I searched for a very long time. And then…the Lord blessed us with…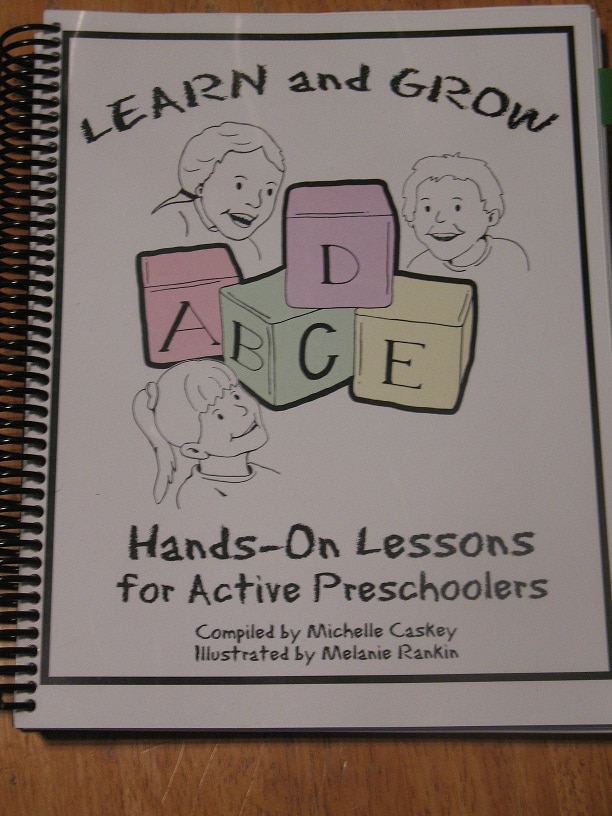 Learn & Grow, Hands-On Lessons for Active Preschoolers. (Note the ACTIVE part!)
Here is a sample of one of the 26 week (if completed five days a week), 130 lesson booklet: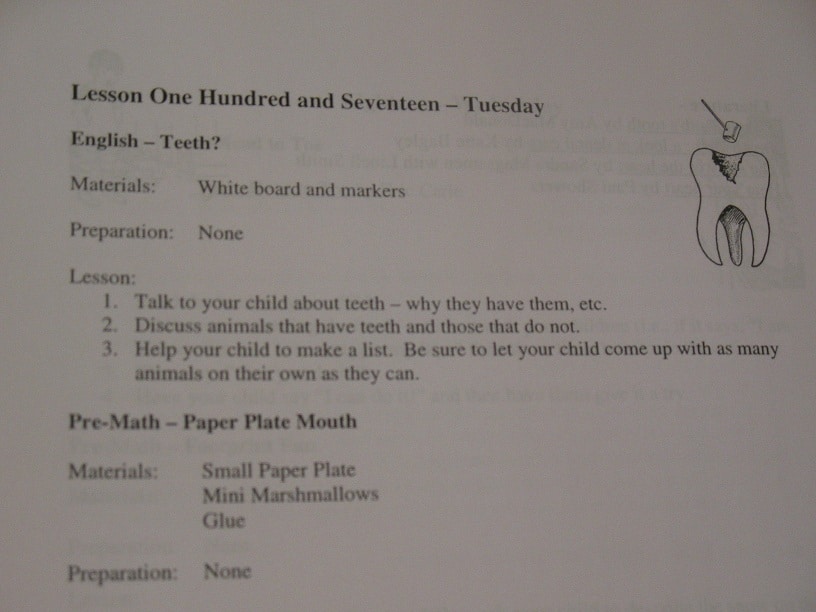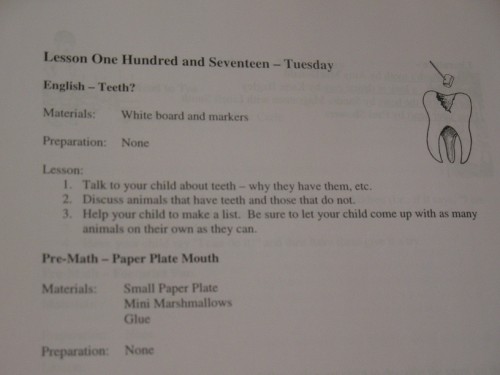 As you can see they provide a list of materials needed (the majority being items you normally find in your home) along with the "Lesson Plan" which is also very easy to follow. PERFECT FOR PARENTS OF PRESCHOOLERS!
My son is highly spirited and moves constantly. This curriculum has been helping him learn by not asking him to simply sit and write or sit and do this. The lessons have him using his hands and moving while he is learning. I have paid this much (and more) on other curriculum and been disappointed in his response. This however, I cannot recommend enough! Besides having the lesson plans and 'items needed' lists already done for you, there are also "recommended books" for each section. We LOVE to read so this was a nice addition as well.
Here are some pictures of our work with A, B & C:
Here he is coloring the letter A with one half of the apple we discussed. He loved this! (And he enjoyed eating the other half of the apple. *grin*)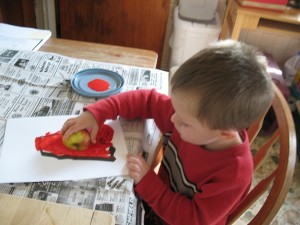 Next, he painted his hand and made trees then put leaves and apples on them.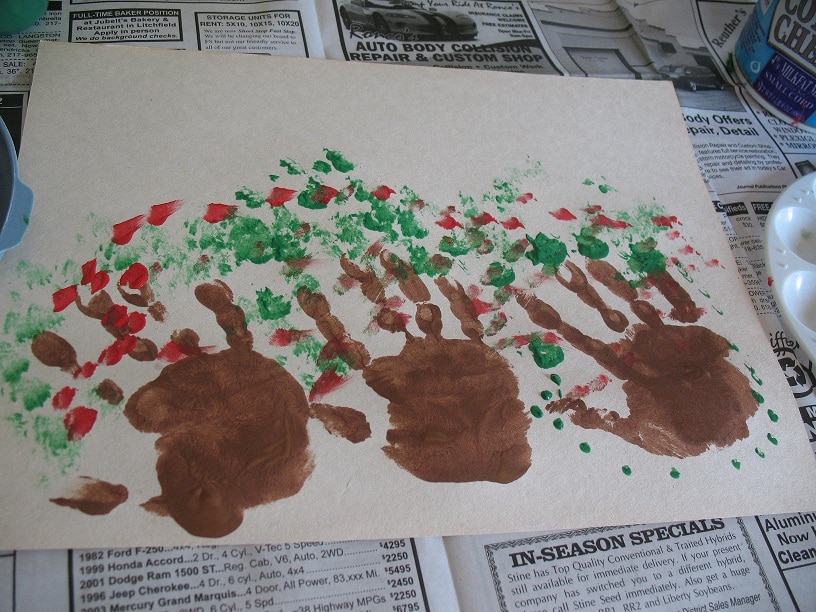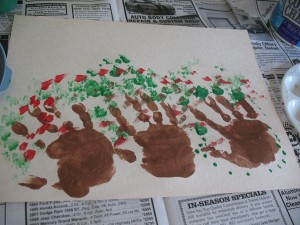 Here I put the number under each tree and he put the correct number of apples on each tree. (Math)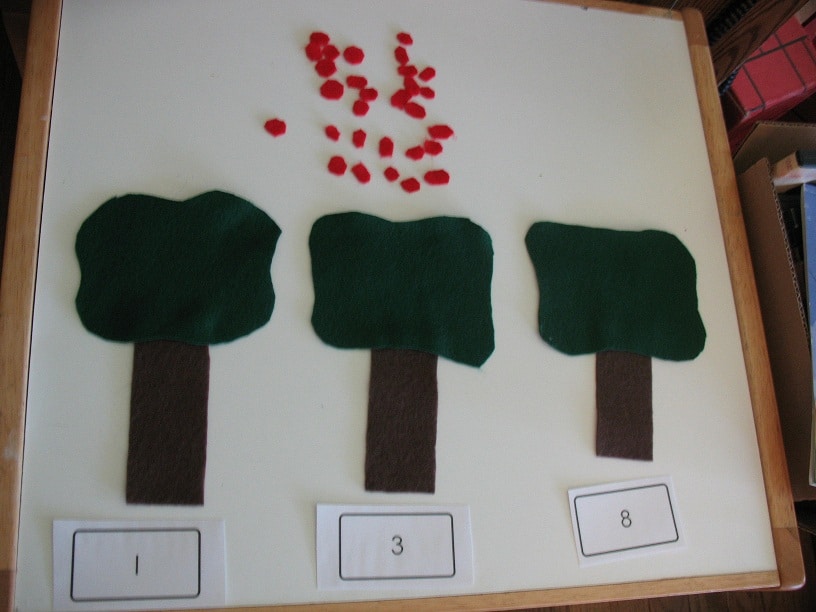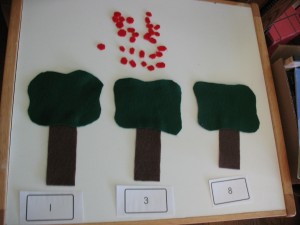 Coloring his letter B with bubble wrap!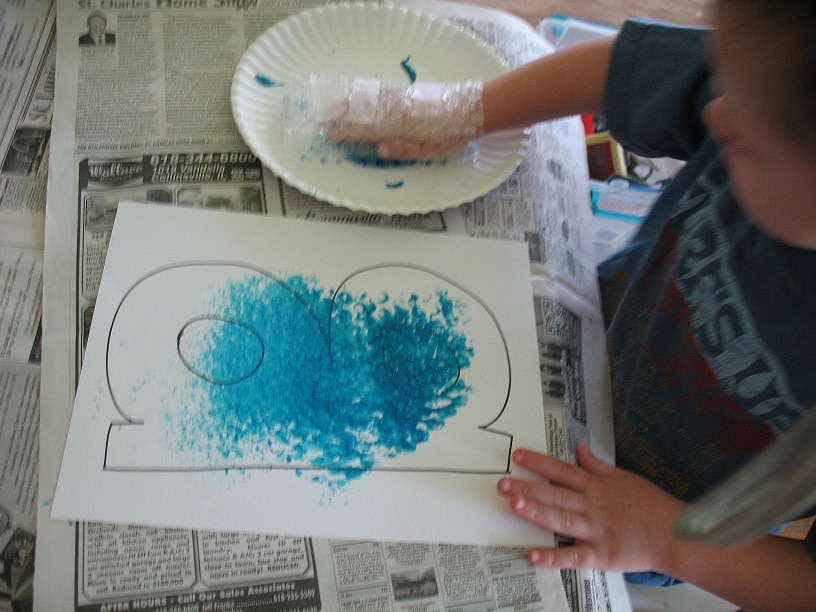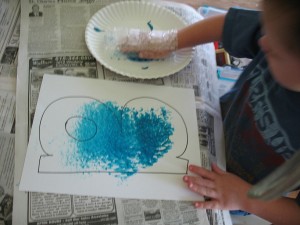 Blowing bubbles! (Science)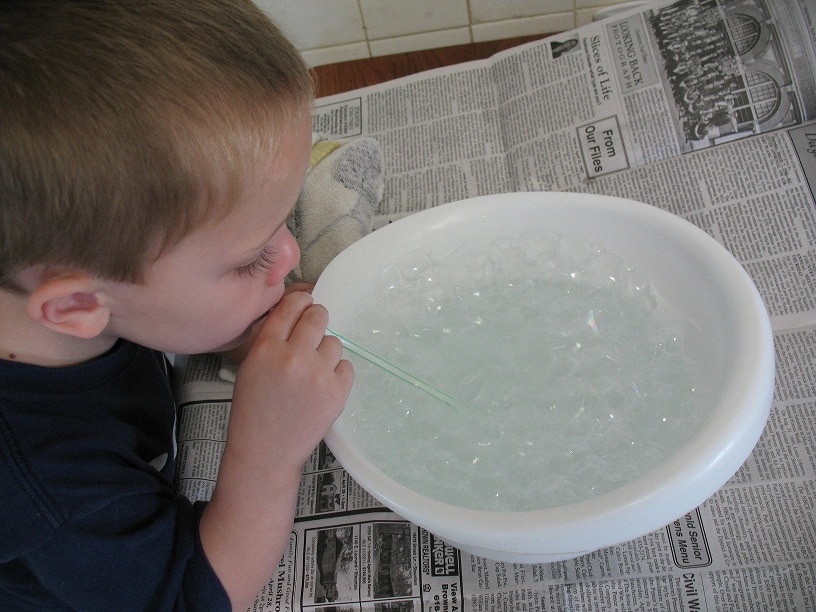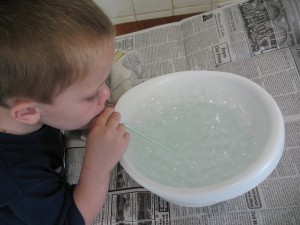 Making the letter C using cut celery.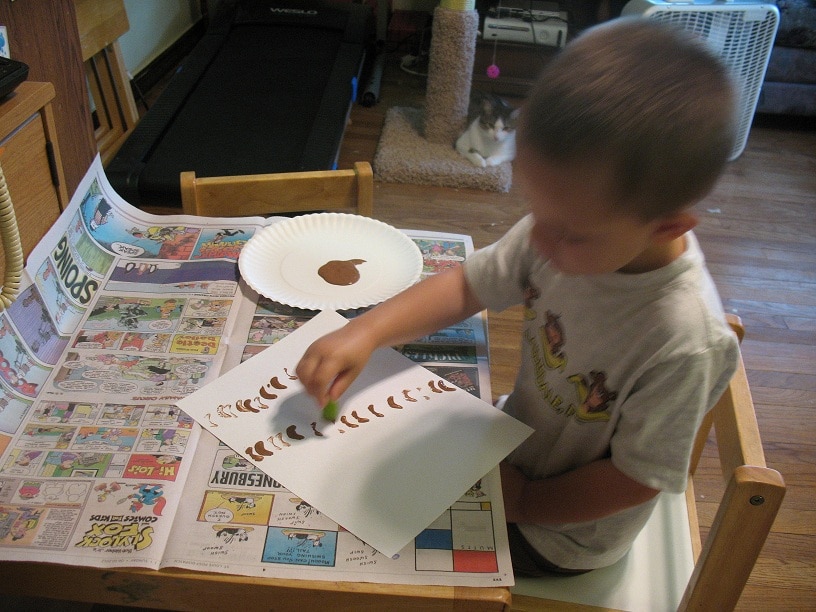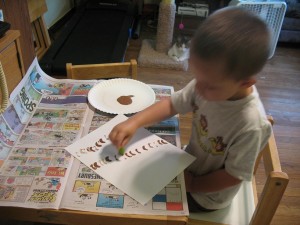 Aren't these all just so incredibly FUN??? We BOTH enjoyed doing them!
As you can see, this is a very interesting hands-on curriculum that is very easy. I really cannot say enough good things about it. Whenever I used to say, "Do you want to do schoolwork?" to my son he responded, "NO!" (because he didn't like the "sit down and color or draw" this or that). But with this I start getting out the paint or the bowls and the newspaper and before I knew it he was impatiently waiting for me to have everything ready!
This curriculum is recommended for ages 2 – 4 (both boys AND girls!). Click HERE for a 10 page preview. It sells for $99.99 as an ebook or $129.99 + shipping for spiral bound and it is worth every single penny, in my opinion.
Be sure to visit Homeschool Your Boys on Facebook.
Here's praying you have fun learning!
Now for the giveaway! I have one ebook copy of Learn & Grow to giveaway. A $99.99 value!
Come visit Dawn over at her blog, Guiding Light Homeschool, on Facebook and on Twitter…friends are ALWAYS welcome!