A very Merry Christmas from all of us here at The Curriculum Choice!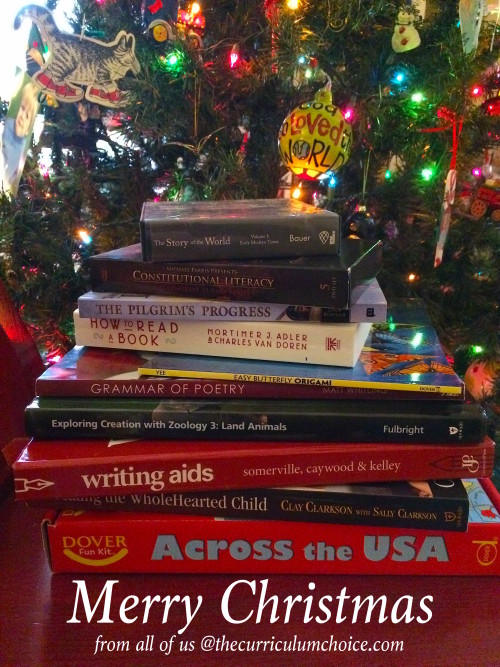 Like you, we are taking some time off with our families this week. But we know that January is a very big back to school time. You may be looking for new resources, making a big curriculum switch or even starting to homeschool.
That's why we will be back next week to help make your homeschool decisions easy. In the meantime, here are a few favorites to browse. Each of the posts listed below are mega posts with huge lists of links to reviews related to each topic…
P.S. The majority of those resources pictured in the stack above have been reviewed here (and Writing Aids review is coming early in the year) at The Curriculum Choice. Simply enter a title in the search bar!
Are you giving curriculum for Christmas gifts?