Please. Thank you. Yes ma'am.
Sit down. Eat your peas. Drink your milk.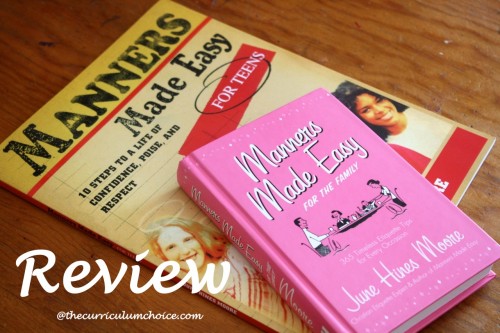 Manners Made Easy For the Family is one, little pink book packed with Christian etiquette for all 365 days of the year. June Hines Moore, Christian etiquette expert and author, makes lessons easy at just a paragraph or two a day.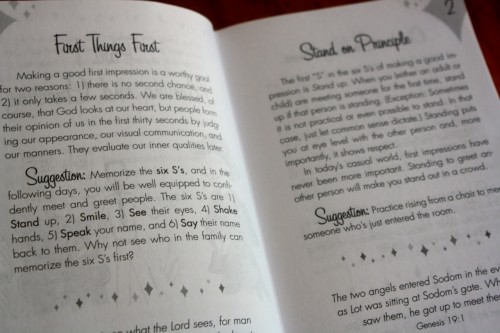 Each lesson/day offers:
One manner or lesson a day
One suggestion for the family for practice
One Bible verse or quote for application
Manners Were God's Idea First
"All manners, both socially and in business, are based on the Bible, especially on Luke 6:31 where God gave us the Golden Rule: Do for others as you would like them to do for you. From this beginning, manners touch everything we do." ~ June Hines Moore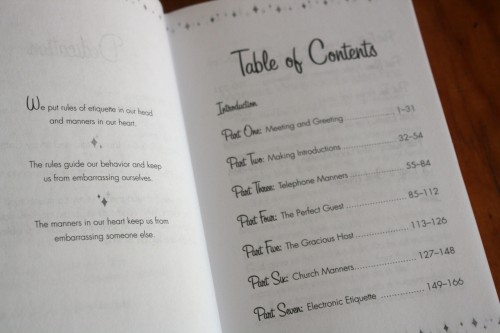 Inside the book:
Meeting and Greeting
Making Introductions
Telephone Manners
The Perfect Guest
The Gracious Host
Church Manners
Electronic Etiquette
The Words We Say
Public Manners and Traveling
Notes and Letters
Fine Dining
Other Good Manners
31 Days to Good Manners
"Let your countenance be pleasant." ~ George Washington
What we love:
short, eye-opening lessons
examples for practice
Biblical and practical application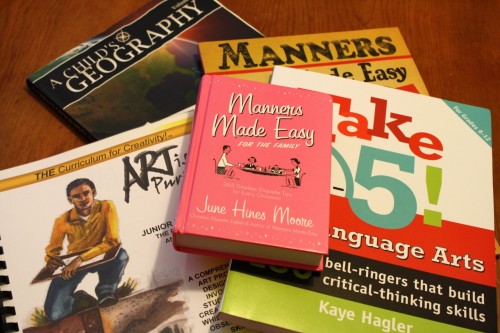 How we use Manners Made Easy:
I keep the little pink book close by our kitchen table. So, immediately following – or while the children are still finishing up – lunch, I read a lesson. We discuss the manner and then practice it. (How We Fit in All the Extras)
Manners Made Easy for Teens: 10 Steps to a Life of Confidence, Poise and Respect
When I ordered Manners Made Easy, I noticed that Ms. Moore had a new resource for teens. Since I have two young adults, I ordered Manners Made Easy for Teens. My two eldest browse this book a couple of times a week.
The teens book offers fun exercises (role-playing interactions, quizzes, demonstrations, tips, Q&A sessions) in:
Making a good impression
How to make conversation
The dating game
Public Manners
The job interview
What to wear
RSVPs and thank you notes
Cell phones and email
Being a host/being a guest
Eating etiquette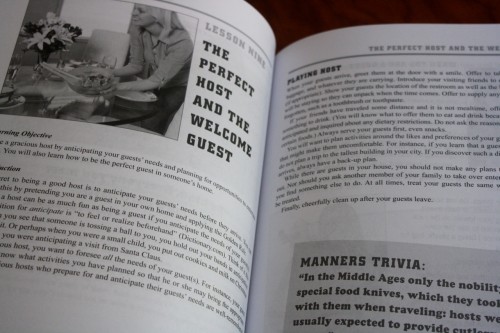 In my opinion, the teens years are the perfect time to fine tune these manner skills. The teen years are a highly productive time of first jobs, college applications, more responsibility  – all which point to the need for social confidence and etiquette.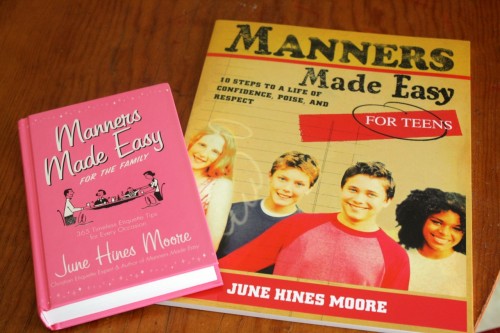 Where to purchase? You can find both Manners Made Easy books on Ms. Hines' website. A student/teacher workbook is available as well.
In summary, these two Manners Made Easy books not only offer us daily practice in etiquette, they teach the Biblical reasoning behind manners. A wonderful Golden Rule tool!
Homeschooling for over a decade now, Tricia faces a daily dose of chaos with five children. She shares a mixture of free art lessons, recipes and helpful homeschool habits at Hodgepodge. Her husband, Steve, also writes reviews here at Curriculum Choice.