Thanksgiving has come and gone, and we have entered the rush toward Christmas.  With family, church, and homeschooling obligations it can seem like we are always a little bit behind during the month of December.
Why not consciously choose to create a little margin?  Homeschooling offers us that kind of flexibility.  In our homeschool, we will be setting aside the bulk of our studies in favor of an extended Advent Morning Time.  Here are the resources we are using.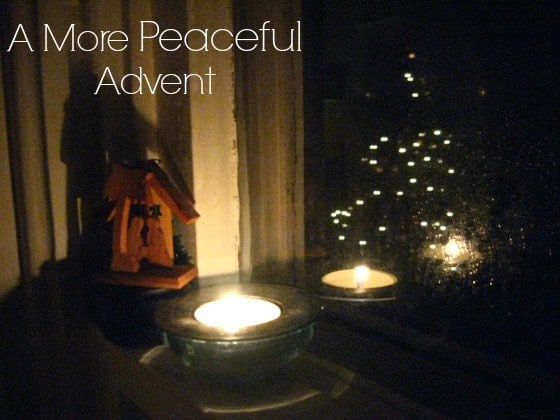 Coloring Jesse Tree ornaments is the foundation of all we do in Advent.  Through the month, we revel in the full scope of redemptive history read aloud.  Veronica from Paper Dali has created lovely hand-drawn illustrations for your children to color while you read the scripture.  Hearing scripture each day and taking the time to slow down and really listen while we color has added a depth to our Advent that makes celebrating Christmas so sweet.
If you have an older teen, you might enjoy Laurie Blackwell's December Glimmers.  Each day during December you'll receive a hand-drawn message of love, joy, and peace.  You can print and color, add it to a journal, even use the quotations as prompts for free writing.  Coloring opens up a meditative space that is such an antidote to the hustle and bustle of the Season.  It can also be a wonderful way to spend time with a child without the pressure to talk or do something more than reflect and color.
Pam and Jessica from Your Morning Basket have created a set of plans that combines prayer, scripture memory, carols, art, and poetry.  If you add in a little math and a read aloud, your homeschool day could be almost complete!  These plans are structured, but leave plenty of room for you to tailor the plan to your schedule.
Mary Prather from SQUILT Music Appreciation has created a wonderful listening calendar for all of Advent.  It contains a song to listen to each day.  I look forward to the surprise of each day's piece and the hope of finding some new favorites.  Mary has even included a discount code for the Christmas Carol SQUILT lessons!
This collection of simple practices–like clearing the clutter and giving our children the gift of our presence–can set the stage for peace.  Each day this week, you can read a post and pick just one of practices.  Little by little through the month your heart will become ready to welcome the Prince of Peace.
Save
Save