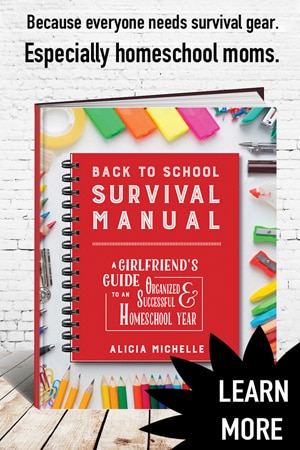 Hi everyone,
It has been the busiest back to school time this year. Back to school time usually takes a huge amount of energy for any teacher and homeschooling mom around the world. It is the time when the homeschooling market is very busy as there are usually more and more families that decide to start homeschooling with children.
~ Don't miss the giveaway at the end!
At the same time, the recent homeschooling families are trying to implement new curriculum, new ideas and new methods to improve what they have done. This usually takes place between July to September yearly for the public and the private schools. For homeschooling families, there is a freedom to choose their back to school tradition and even some families choose not to have this event. There are even plenty of families starting school in January at the same time of the international new year.
In our homeschooling, before our first back to school day is always the time when I work hard to manage the new schooling year. There is never an absolutely correct way to prepare the back to school event for each family member. I always try to improve our homeschooling from year to year – to find out the best way to meet the expectation of our vision and mission.
At the end of August I was very happy that Alicia Michelle from Vibrant Homeschooling was launching her latest book: Back to School Survival Manual: A Girlfriend's Guide to an Organized and Successful Homeschool Year
. Well, we had started our homeschooling in July every year, usually. However, I was already looking forward to reading this book. For me, back to school can be started and done anytime since we have the authority to control our homeschooling. There isn't any way to be late to improve what we have done. Therefore, I recommend this book to any homeschooling mom whenever you are – whether you want to start a new school year or you want to renew your homeschooling year.
The Big Picture of The Book
Starting a new academic year can be something exciting, but it also can make people overwhelmed and nervous. This book will help a homeschooling mom make a successful homeschooling academic year in more logical and organized ways.
This book considers homeschooling an adventure.
There are some ways to get ready for unexpected things in the homeschooling years.
Some realistic and wise set of methods and processes to create a strong foundation for the learning year.
Some sets of reusable forms homeschooling moms can use to build a basic system as the right start in the homeschooling year.
This book reveals how to create a strong foundation to have a great homeschooling year.
The Contents in A Glance
There are 4 parts of the books classifying 9 chapters of all:
Part 1: Laying a Firm Foundation

Chapter 1: Mama, This Is Your School (and No One Else's)!
Chapter 2: Why Are You Doing This, Anyway?

Part 2: Clean Out and Set Up

Chapter 3: Conquering the Chaos and Clutter
Chapter 4: What Do You Have and What Do You Need?

Part 3: Build Rhythm and Learning Plans

Chapter 5: Rhythms Not Schedules: An Intro to Rhythm-Based Homeschooling
Chapter 6: How to Create a Living Subject Plan
Chapter 7: Basic Tips for Daily Success

Part 4: Time to Get Started!

Chapter 8: Traditions and Trials: Your First Few Days
Chapter 9: The Most Important Thing I Want to Tell You
After those chapters, the appendix shares some activities and printables for homeschooling mom to use over and over. You can reprint and reuse these printable anytime you need them.
Back to School Checklist
Developing Your "Why" Journaling Prompts
Taking Inventory Charts: What Do You Have and What Do You Need?
General School Supply Needs
School Needs by Subject
List of Needs for Entire Homeschool
"Pillars and Boundaries" and "Goals with Grace" Worksheets
Pillars and Boundaries Worksheet
Goals with Grace Worksheet
The Learning Resource Grid
Learning Resource Grid
Reading Grids
Family Read Aloud Reading List Chart
Grade Level Reading List Chart (Fiction)
Grade Level Reading List Chart (Non-Fiction)
Subject Plan Worksheet
Subject Plan
Other Helpful Resources
How To Get The Book
Back to School Survival Manual: A Girlfriend's Guide to an Organized and Successful Homeschool Year is published by Vibranthomeschooling. However, you might get the book in the kindle format through Amazon.
Click the Picture bellow to get the book with the pdf format in the original store:
Click the picture bellow to get the printed or Kindle version of the book:

Win Back to School Survival Manual NOW!
I am very happy today that Alicia has very generously offered three (3) copies of her Back to School Survival Manual for (3) lucky winners.
Simply follow the instructions in the rafflecopter widget below…
If you can't wait, purchase and win
If you win the giveaway and have already purchased Back to School Survival Manual: A Girlfriend's Guide to an Organized and Successful Homeschool Year in the Vibrant Homeschooling Shop, the shop will refund your money.