Are you thinking about homeschooling? Are you starting your first year of homeschooling soon? Maybe you have homeschooled a couple of years and hit a bump in the road and need a new approach. Maybe, like me, you have graduated a few and have homeschooled since 2000? Well this homeschool resource is for YOU and for me – the homeschool parent. It's named "A Series for Parents" and is continuing education for us – Homeschool Made Simple with Carol Joy Seid.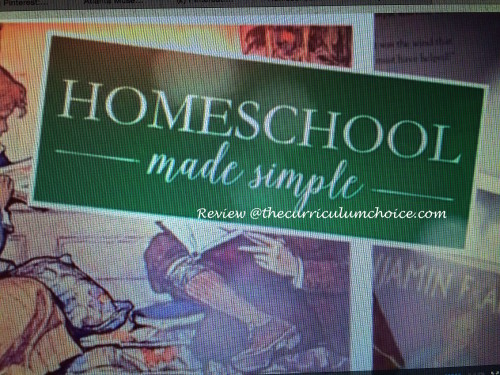 Homeschooling CAN be simple, inexpensive and rewarding!
I'm excited to share this with you because it has encouraged me! Homeschool Made Simple is for all of us. This DVD and digital video course is like a mini homeschool how-to or a trip to your state homeschool convention. You will be armed with the confidence and knowledge you need to simply succeed. Carol Seid makes it easy!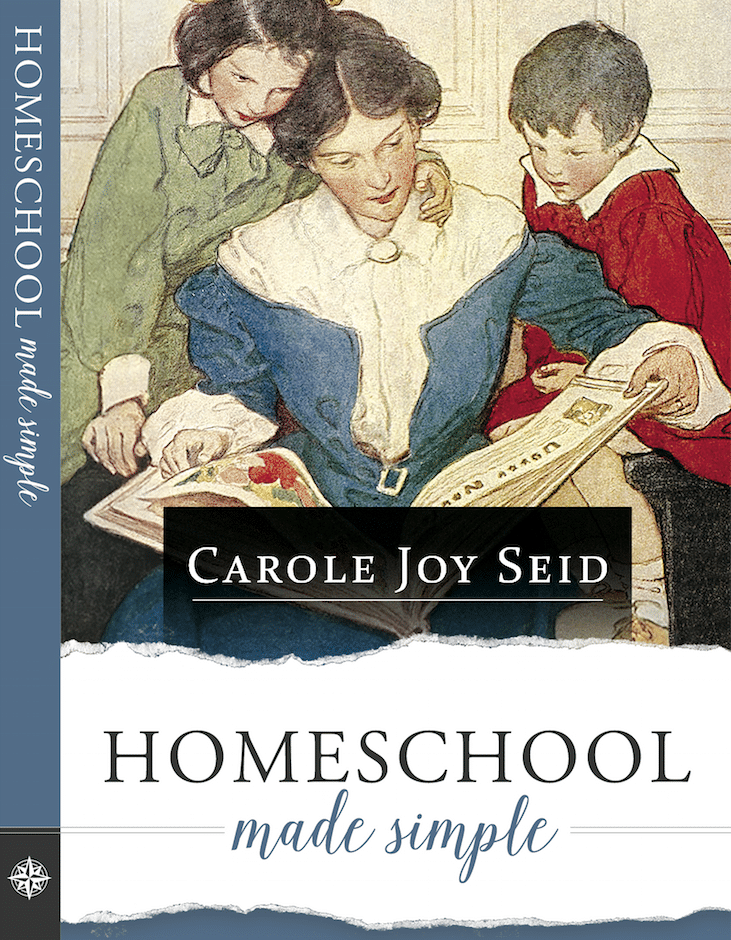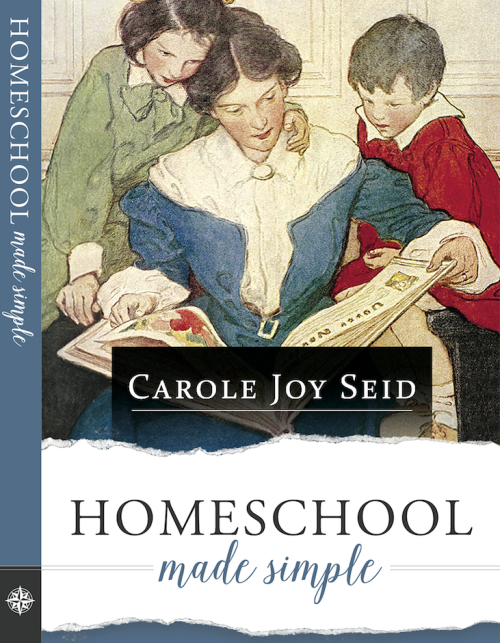 ~ All opinions are our own and we love this important study for homeschool parents. Please see our disclosure policy. The affiliate links included are for resources we absolutely love. If you purchase resources from Compass Classroom through our affiliate link, we will receive a small portion of the sale with no extra cost to you. Thank you for supporting The Curriculum Choice! ~

–> Be sure to watch this sample video of Homeschool Made Simple. <–

List of Homeschool Made Simple Workshops
So what is included in Homeschool Made Simple? Workshops for you:
Introduction
Children and Reading – "a steady diet of great books…literature needs to be the core of your curriculum."
Choosing Books – Yes! Recommendation for the four authors your children should be raised on. I think we will go back through all these over the summer. LOVE this one 🙂
Building Character in Children – "homeschool is a three-legged stool"
Math, Writing, Science, Art & Music – "later is better" (Many of my own conclusions were confirmed with this one.)
Bible, Creativity and A Typical Day – scripture memorization, "the point where talent meets passion", "We're doing life together"
Children and Media – "people who read, succeed… unplug your family…You will never compete with Hollywood."
Teaching History Using Literature – "subjects that overlap and connect" Plus how to create your own custom curriculum.
Not only is each of these workshops rich with advice but Ms. Seid's soothing voice will calm your fears and dispel the frantic. Worried about teaching literature? Math? Choosing books? Separate video workshops for those and more.
Homeschool Made Simple on Video – Easy to Watch on Your Schedule
Yes, homeschool parents don't really have the luxury of time. Especially uninterrupted time. So this format is perfect! Watch on your schedule. Pause, take notes, go back. Listen and watch when you can. This is a course to return to again and again for encouragement!
Where Can You Find Homeschool Made Simple?
Six (6) workshops are available in DVD form or immediate download at Compass Classroom.
Homeschool Made Simple is regularly $39.99 but you can take advantage of the special introductory price of $19.99 – that's half off! Homeschool Made Simple with Carol Joy Seid
We have a love of Compass Classroom curriculum. You might also like all of these Compass Classroom products I have reviewed here at The Curriculum Choice:
So have YOU taken time for continuing education for yourself?

Homeschooling since 2000, Tricia faces a daily dose of chaos with five children. She shares a mixture of art lessons, recipes and helpful homeschool habits at Hodgepodge. She and her husband, Steve are owners of The Curriculum Choice.
-originally published 2015