Do your kids love Magic Tree House books? Do you want to teach multiple subjects to multiple ages at the same time? Do you like to dive into topics as a family and have fun while learning? Then Passport to Adventures Magic Tree House Curriculum is for you!
Please welcome Jessica Waldock, author of Passport to Adventures…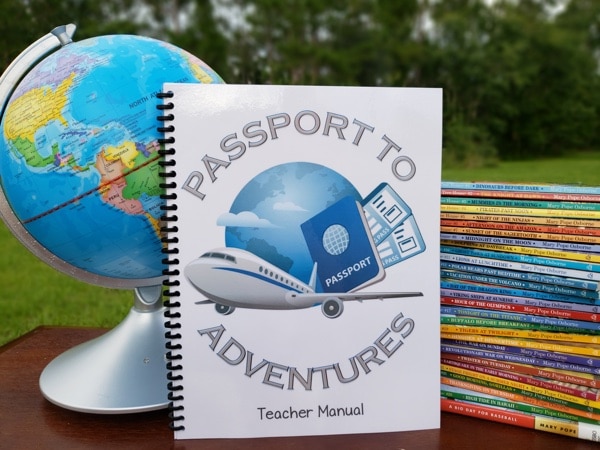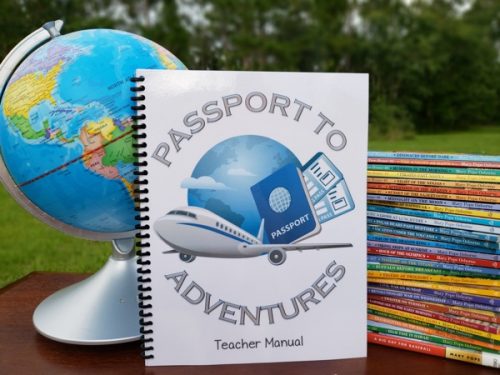 Magic Tree House Curriculum
Passport to Adventures is an elementary unit study style curriculum that uses the Magic Tree House books (1-29) as a spine. It covers science, geography, art and more in a hands-on, fun, and multi-sensory way. Each of the books is covered in a stand-alone unit that is designed to last one week. It was created to be flexible because each family is unique, and their learning adventures should be too.
What is Included in Passport to Adventures?
There are three main components to Passport to Adventures:
The Teachers Manual
The Student Notebook and
The Timeline Cards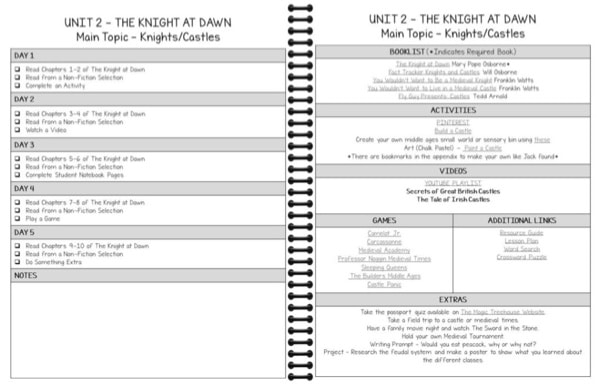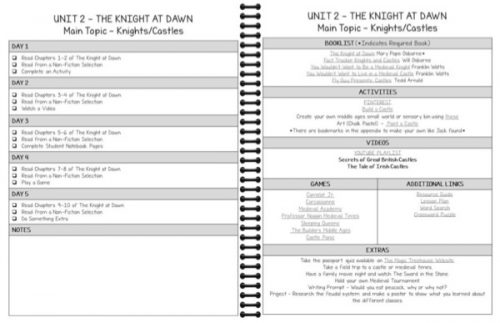 The Teachers Manual includes a book list, a game list, activities for all ages, field trip ideas, family movie night suggestions and links to Pinterest Boards and YouTube Playlists that will enrich each unit. The Student Notebook includes a map page, a character comparison, coloring pages, tracing pages, manuscript copy work pages, cursive copy work pages and note-booking pages for each unit. Timeline cards are included to help you chart your way through history as you complete each unit, with multiple ways to use them.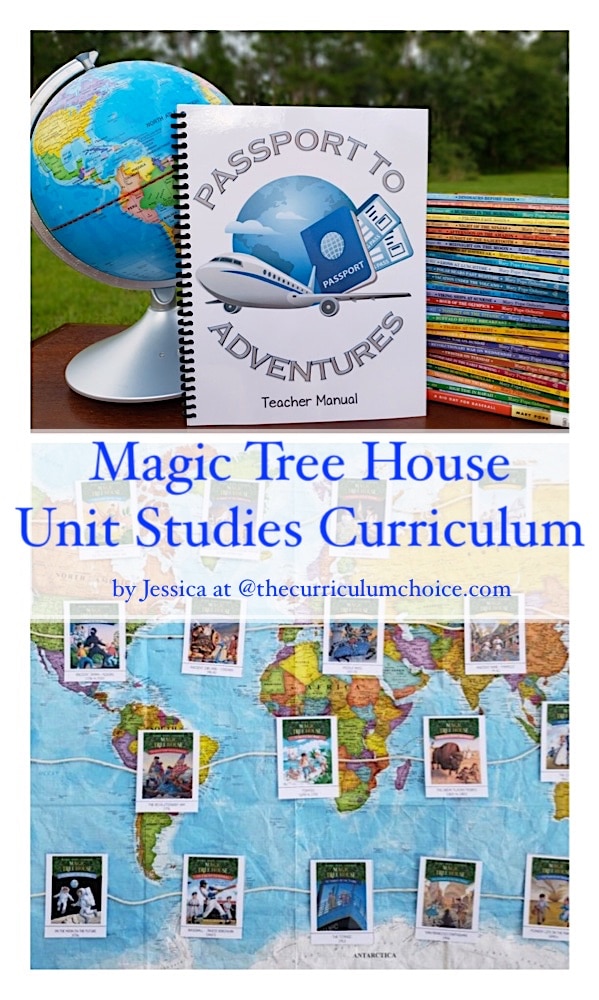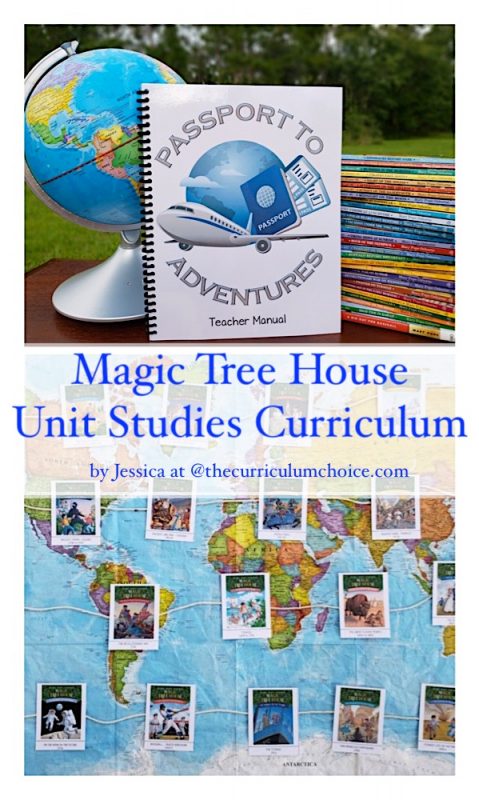 The best part about Passport to Adventures is your entire family can do it together and you can do the activities that suit your family the best. No two families are the same, so their learning shouldn't be either. Passport to Adventures offers you the ability to chart your own path with tons of ideas and suggestions along the way.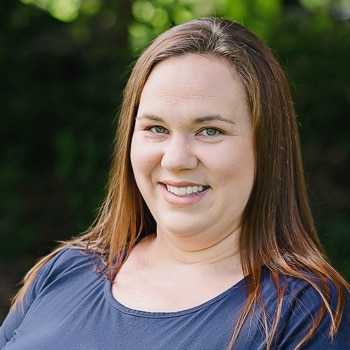 ~Jessica Waldock is a homeschool mom to a princess. She blogs at The Waldock Way where she shares homeschool ideas, tips, and fun resources for learning. You can also find her on Instagram and Facebook.