Here in England, spring has definitely arrived. The earth is awakening from her winter slumber and the air is filled with the sweet fragrance of spring, birdsong and insects busily going about their work from flower to flower.
Spring, summer and autumn are the perfect months to study butterflies. These beautiful, delicate creatures delight even the youngest naturalist and with so many beautiful species to study you can include a butterfly nature study each season each year.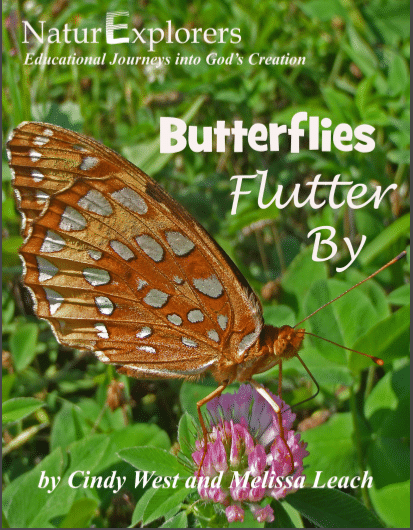 Disclosure: I have used affiliate links throughout this post, however, I have not been paid for my review and all opinions are my own based on personal use of the product. If you decide to purchase this product or any other products using links from this post you will not be charged anything other than the regular price.
It can be difficult to know where to start on a butterfly study which is why I want to introduce you to 'Butterflies that Flutter By', a NatureExplorers unit study written by homeschooling moms, Cindy West of 'Our Journey Westward' and Melissa Leach.
What I LOVE about these unit studies is how much 'extra' you get. For each theme in the NaturExplorers series you will find:
Background information on the unit studies theme
Inspiration and lovely literature suggestions
Ideas for nature walks and other outside activities
follow-up hands-on activities
Writing and research ideas (great way to develop these vital skills)
References for Bible Studies, artist and composer studies, and poetry tie-in's
Bonus ideas for other subjects when applicable
kid-friendly internet links and book lists for extra study
Ideas for adapting the material for younger and older children, as well as ideas for groups of children. So if you are a part of a nature club these ideas are ideal.
Notebooking pages
I also love that there are some very practical pages for mum as she prepares to take her children on this butterfly adventure. When we embark on a new study we want to capture our children's attention and what better way to do that than by reading a good book. So the practical suggestions begin and guide you through other great ideas and suggestions on getting the most out of your unit study
Topics covered in this Unit Study:
Habitat
life-cycle
Migration
Body Parts
Predators
Endangered Habitats
I want to share some of the suggestions given in this unit study with you so that you can get an idea of the fabulously fun learning experience you can expect over the weeks as you study butterflies.
From the Getting Outside Section:
'Go on a metamorphosis hunt. Look for signs like eggs, chewed leaves, tiny caterpillars, moulted skin, full or empty chrysalis. Draw each sign you see in your nature journal and note where you found them'.
From the Hands-On Activities Section:
'If you find eggs or caterpillars on a plant, carefully bring the entire plant home.' There are then suggestions on how to carefully keep and look after your eggs or caterpillars.
From the Writing and Research Section:
'Predators are creatures that eat other creatures. Who are the predators of the butterflies? Make a chart to show as many butterfly predators as possible'.
There are many, many more suggestions and sections filled with lovely ideas to make this butterfly study a rich and memorable learning experience.
You can purchase your 'Butterflies Flutter By' unit study for $10.00 as a PDF download from Our Journey Westward. There are many other delightful themes to choose from so if a study on butterflies is not your thing then browse the other nature themes in the series. Whichever you choose, you will be assured of a well-written unit study to enjoy with your children over the coming seasons.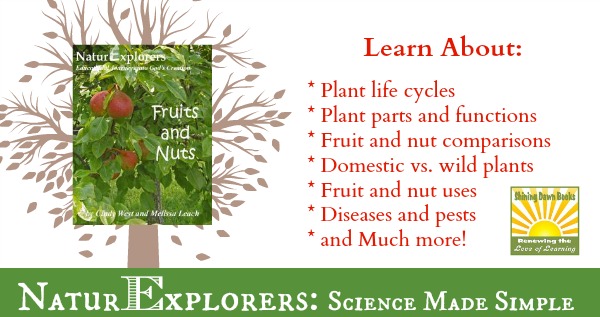 Save
Save