Have you visited it yet? Introducing the Ultimate Naturalist's Library from The Handbook of Nature Study. Don't miss the special discount code at the end!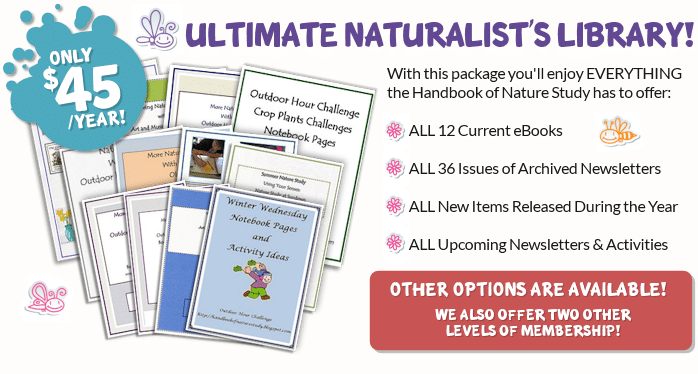 Barb McCoy (Harmony Art Mom) makes it easy to enrich your homeschool with nature study. She offers all you need in one spot for one price! Can you believe this bargain? 12 ebooks, 36 newsletters and so much more! Find out more on The Handbook of Nature Study membership page. Three levels of membership are available. All the details on membership levels are found under the 'join us' tab on the membership page.
Questions? There is a special page just for frequently asked questions.
Special Offer!!
HURRY!! For a limited time – through April 30th – get $10 off using code APRIL10
Don't miss this special offer from our author, Barb McCoy!