Do you have a budding artist in your home? A child who loves to draw and create pictures? How about a homeschooler looking for an easy way to implement art in your home? If you answered yes to any of these questions then the You Are an Artist Clubhouse Membership is for you!
I am not an artist, in fact, I don't even really like creating art myself. But none of that matters because my children still need to be exposed to art, learn about art, and create art. As with many subjects in our homeschool throughout the years, I have found that I can't teach everything. The upside of that is the numerous amounts of resources out there to help me with subjects I struggle with.
Many years ago I discovered an art resource that we have loved and used throughout the years. What started out as Southern Hodgepodge with written art tutorials and accompanying photos has blossomed into the extensive video and book art lesson resources now called You Are an Artist!
Check out some of the fun projects we have created:
And so many more like Truffula Trees, Charlotte's Web, ice cream, and fall trees!
We have used them for an activity at Book Clubs, for nature study, as a fun holiday activity and more!
This is a resource I highly recommend you check out for your homeschool!
You Are an Artist Clubhouse Membership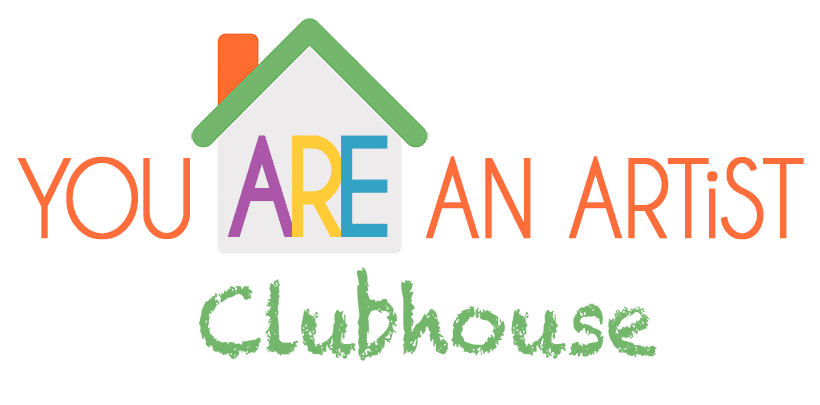 Now I am SUPER EXCITED to tell you that You Are an Artist has a Clubhouse Membership in which you pay one monthly or yearly rate and get access to TONS (and growing every month) of art lessons! It is truly an art lesson treasure trove!
You Are an Artist Clubhouse Membership Details
Membership Enrollment Periods:
Annual memberships are not open year round, instead the doors open to purchase these happen at the end of each quarter as follows:
Last week of August for September
Last week of November for December
Last week of February for March
Last week of May for June (and annual summer art camp)
Monthly memberships are open year round so feel free to hop on board at any time throughout the year!
Here is what both annual and monthly members start with (8 courses!):
A Simple Start in Chalk Pastels Video Art Lessons (45 lessons)
Get Started in Chalk Pastel Art Video Art Lessons (2 lesson)
Preschool Video Art Lessons (7)
Spring Video Art Lessons (9)
Backyard Nature Video Art Lessons (6)
Forest Nature Video Art Lessons (6)
Garden Nature Video Art Lessons (6)
Summer Art Camp Video Art Lessons (6)
That's a $336 value!
(annual members get special bonuses listed below)

You also get access to more stuff each month! Here's what coming up next!:
June – Summer Art Camp, Garden and Backyard Nature Courses
July – Art Adventures (U.S. travels with American Landmarks, seashore, sharks)
August – Art Techniques – the focus being on the style of master artists and how much you can create with just this one medium.
PLUS – Nana's Weekly Art Lesson that is live or pre-recorded every week shared on the ChalkPastel.com or Facebook Page. Each month two art lessons will be for members only.
AND…the Artist Clubhouse Community
Support and Answers to Your Questions – Resources and weekly support from Nana in a private Facebook group only for You ARE an Artist clubhouse members.
Monthly Clubhouse e-Magazine – This digital magazine will share the scoop on the art them of the month. Includes an encouraging article from Nana plus links to free supplemental art lessons. You will also be the first to know the topics for monthly community art lessons.
Weekly Clubhouse email – news, links to art lessons.
Bonuses For Annual Members:
Access to the Art Index (This is a goldmine!!) – this is a collection of YEARS WORTH (since 2010) of lessons across all sites, Facebook, YouTube, etc. Categorized and linked, with new things added all the time! It's such an easy way to find a theme or particular item you might be looking for!
Annual Artist Clubhouse members each receive a coupon code towards the purchase of one course that they may need for the year. This will be an easy way for those that want both a Clubhouse membership AND a history course to get both.
The Planner – As if all of the above wasn't enough you, there is a planner! It includes theme suggestions based on month, holiday planner, goal sheets, supply lists, and more!
Ideas for Using the You Are an Artist Clubhouse Membership
Use the Art Planner – If you are an annual member you can use the You Are an Artist Art Planner to follow along with monthly themes (sharks, summer, etc), holidays and more.
Use the Art Lesson Index – Also for annual members you can take advantage of the Art Lesson Index to pick and choose what you want to do.
Pick a Course – Pick one course that is being offered in your dashboard like Backyard or Garden Nature.
Create Book or Movie Themes – Read books, watch movies, and complete corresponding art projects such as Truffula Trees for The Lorax, Charlotte's Web, Toothless from How to Train Your Dragon, Harry Potter, Tangled, Madeline and even Minions!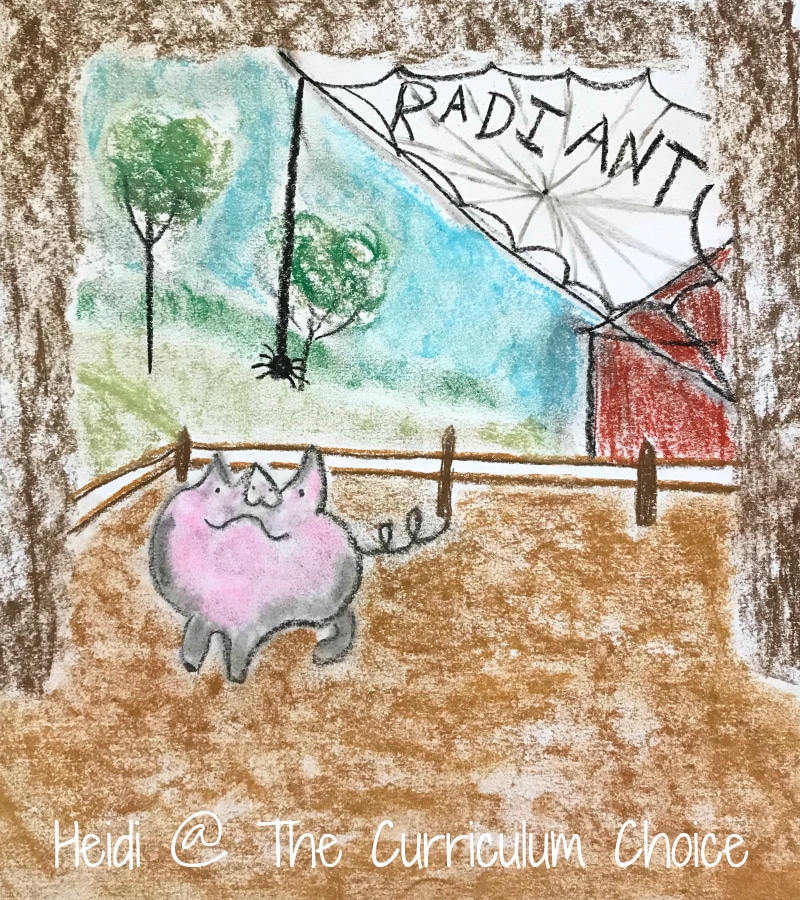 Purchasing Details:
Ready to get started? Here is a recap of the memberships. Be sure to click on each link for the full details!
When you purchase your You Are an Artist Clubhouse Annual Membership ($200) you get immediate access to five video art courses  – Get Started in Chalk Pastel Art, A Simple Start in Chalk Pastels, Spring AND Preschool. That is $282 worth of courses. You also receive a coupon code to use on a course of your choice at any time throughout the annual membership. In addition, you receive access to a new course each month thereafter. Don't forget you also have the Art Lesson Index to use at any time. And a Printable Planner to help you get organized! Plus Nana's weekly art lesson! And all those bonuses! And you also get a discount for any store purchase.
When you purchase your You Are an Artist Artist Clubhouse Monthly Subscription ($20) you can start with any of the lessons in A Simple Start in Chalk Pastels Video Art Course or the featured video art course. You also can choose from any of the Weekly Art Lessons Nana shares on the ChalkPastel.com Facebook page.