[youtube=http://youtu.be/PHUYjk6RRlU&w=400&h=320]
"When I see the monarch butterfly I'm reminded that there is a God…There's no way a monarch butterfly could happen by random chance." ~ Jules H. Poirier, Creation Scientist
The Crowe family did yet another spectacular job in giving glory to our Creator with their newest DVD, Your Backyard: Life and Journey of the Amazing Monarch Butterfly. The Crowe children star in and lead us on a learning adventure. Our hosts:
Taylor, First Born Son, Backyard Scientist
Samuel, Second Born Son, Monarch Netter
Grace, Third Born Child, Monarch Spotter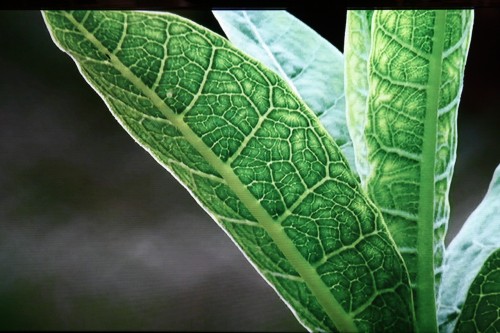 Our impressions of the Monarch DVD include:
Pointing to the Creator: I was struck with the incredible detail of the monarch butterfly, the exquisite design. The beauty of the Creator's plan. Just one example of His plan is the beautiful image, above, of the milkweed plant. Crowe's Nest explains that the journey of the monarch coincides with spring and the emergence of milkweed.
"Are you ever simply amazed at God's goodness? Down to the very last detail. Everything. So beautiful. So purposeful and so orderly." ~Samuel Crowe
Seeking to learn from experts: What better way to learn than from those who have devoted their life's work to learning all they can about the monarch butterfly?  Taylor, Samuel and Grace visit with Destiny Phillips who teaches the Crowe children how to find monarch eggs in a field of milkweed and other nectar sources. Ms. Phillips also:
takes the Crowe children on a field trip to the nature center where she raises hundreds of butterflies.
shows viewers how to tag monarchs and participate in monarch watch via University of Kansas.
points out the differences in male and female monarchs.
The Crowe children also include the viewers on a visit with Mr. Poirier – a Creation Scientist, author and musician. From the Crowe's Nest Media site: "87-year-young Mr. Poirier is such a delight!  With a career that includes designing the radal pulse altimeter used in the Apollo 11 moon missions, Mr. Poirier's fascination of the monarch's incredible navigational ability led him to do extensive research, writing several books about the amazing monarch!"
Teaching with beautiful video: the quality of the filming is impressive. We stopped the time lapse of the life cycle several times because we were simply amazed at what we saw! "Would you like to see a magnified view of the butterfly emerging?" ~Samuel Crowe
Music that praises the Father: This is My Father's World, other hymns and classical music play gently in the background.
Fun Facts: Animated Professor Solomon, the Owl, pops in for a visit throughout the DVD, sharing the wisdom of God's design plus simply amazing facts about the monarch butterfly. He often uses his 'Owlvision' TV screen to teach.
Humor! We enjoyed the clever choice of sound effects throughout. Samuel's description of his 'famed' monarch netting is fun – complete with slow motion.
A homeschool unit study! You can build an entire unit study around the Life and Journey of the Amazing Monarch Butterfly DVD – right in your own backyard! Watch the DVD several times to learn not only the life cycle of the butterfly but migration, all about the milkweed plant, raising butterflies, netting and more.
"God designed the monarch to have four distinct stages of life." ~ Taylor Crowe
Inspiration: You might even be inspired to raise monarchs. You can learn how in the bonus features of the DVD. You may even wish to create an environment in your own backyard to welcome butterflies. A backyard butterfly haven!
See what all we learned and enjoyed? Just a sampling of what is included:
Time elapse of caterpillar hatching from egg
Experts showing how to find monarch eggs and caterpillars – which plants to search and how to look on the underneath of leaves
How to net and gently hold butterflies. Plus a fun instant replay of Samuel netting a monarch!
Differences and comparison between butterflies who mimic monarch butterflies
The complete life cycle of a butterfly
Tips for tagging with 1, 2, 3 steps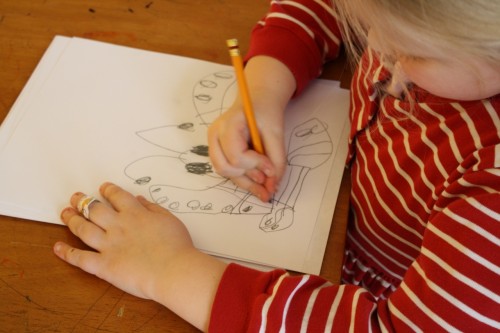 After watching the DVD, my children and I were excited. They asked if we could do a study of the life cycle of the butterfly again. My daughter found paper and pencil and sketched a butterfly right then!
Here are just a few reactions from my children while we enjoyed Your Backyard: DVD
"Oh my! That's awesome!" ~ 14-year-old
"The butterfly's heart reforms, Mama!" ~ nine-year-old
"Mama! It turned into a butterfly!" ~ four-year-old
We decided we'd like Crowe's Nest Media shirts like the Crowe children wear in the DVD!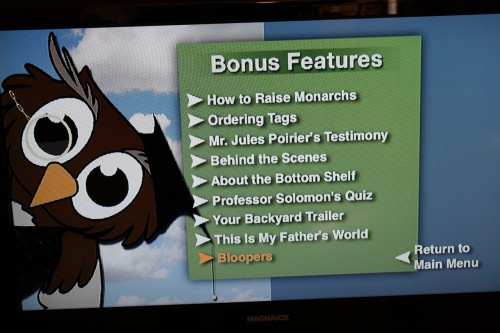 We then enjoyed the nearly 45 minutes of bonus features, including:
How to raise monarchs
Ordering tags
Mr. Jules Poirier's testimony
Behind the scenes
About the bottom shelf
Professor Solomon's quiz
Your Backyard Trailer
This is My Father's World
Bloopers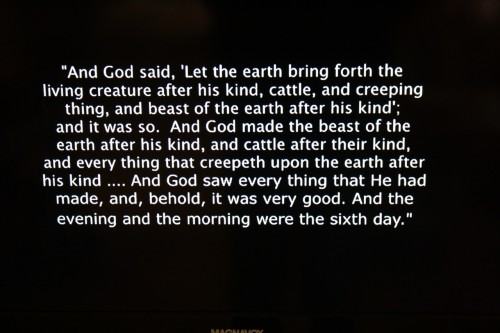 In summary, I am grateful to Crowe's Nest Media for finding, researching and pointing out how much there is to learn about the monarch butterfly. This God-honoring production left us excited to learn more, smiling at a family enjoying working together and teaching, and thankful to a God who designs the heavens and the earth.
Crowe's Nest Media is a family venture. The Crowe family created, edited, animated, starred in and produced this DVD. They are offering more exciting details for you!
Crowe's Nest Media is offering The Curriculum Choice readers, not only a giveaway of a DVD but a discount code when you order.
A companion, downloadable, study guide will be released. If you purchase the DVD now, you will receive a discount code for the study guide. (So you can easily enjoy that unit study!) The study guide will include the following: content review, discussion questions, fill- in-the-blank questions, true & false questions, diagrams to label, opportunities to draw, essay questions, copy work selections, copy work pages for various ages, coloring pages, and opportunities for further study. In addition, the study guide will provide note-booking pages for various levels so that children will be able to create a "monarch" keepsake notebook.
Please visit Crowe's Nest Media for more details on the monarch DVD and just to simply enjoy their beautiful site!
Crowe's Nest Media's Monarch DVD was selected as a semi-finalist of the San Antonio Independent Christian Film Festival.
This monarch DVD is the second project by Crowe's Nest media. Their first, Your Backyard: A Young Beginner's Guide to Identifying 18 Common Feeder Birds by Sight and Sound is also reviewed here on our site.
Special Offer!! You can purchase Your Backyard: The Life and Journey of the Amazing Monarch DVD from Crowe's Nest Media now for $19.95. Crowe's Nest Media is offering Curriculum Choice readers a coupon code that will entitle you to the FREE DOWNLOAD of the study guide just as soon as it is complete. This coupon code will also give you $1 off your DVD purchase. The below coupon code is good until Friday, February 3rd:
Just use Coupon Code CurriculumChoice at check out.
Please note: I received this DVD and the giveaway copy in exchange for a review. I always give my honest opinion and love to share our family's experiences when reviewing a product. I also will receive a small affiliate commission if you purchase the DVD using the coupon code listed above.
Won't you join Taylor, Samuel and Grace on another learning adventure? We did! "Be encouraged by the amazing displays of our Creator…It's an incredible journey of discovery, all right. And we're especially glad you are coming along with us."

Now for the giveaway!

a Rafflecopter giveaway
The Curriculum Choice is joining in with these great blogs, listed below, in offering a giveaway of Your Backyard DVD. You will want to visit each site and enter for a chance to win a Crowe's Nest Media Monarch DVD!
~Tricia faces a daily dose of chaos homeschooling five children. She contributes a blend of writing at parenting, frugal living and homeschool sites as well as her own daily Hodgepodge.